Welcome to OASIS212 - Your Ecological kitesurf hotel in Dakhla
Book your OASIS getaway now!
Discover an Oasis of desert paradise where the sand meets the sea in one of the world 's most famous kitesurf locations. Make the most of what's on offer with an action packed, activity filled adventure holiday.

What's in a name ? – OASIS212 (Two One Two) combines the elements of the Saharan Desert with all things Moroccan. When calling Morocco from overseas we dial +212 to reach home and we'd like to share that feeling of belonging with you.
WIND SPEED
The wind statistics in Dakhla are ideal for all levels of kitesurfing and guarantee you to have an extraordinary trip. The magic comes with the steady wind that blows all year round, dominated by wet and cool winds from the northern area with an average yearly velocity of 27 kph (17 mph)
Ride on!
BEACH CONDITIONS
With its hundreds of kilometers of golden beaches deserted and sandy, opening on the Atlantic. Dakhla offers you the ideal formula: An average water temperature of 20 °C (68 °F), a lagoon with perfectly smooth water, and tides
perfect for swimming!
TEMPERATURE
Dakhla is one of those welcoming destinations all year round, with beautiful sunshine and a pleasant atmosphere, in all seasons. During the year, the temperature generally varies from 15°C to 25°C
Did we say pleasant?
January 22°/14°
February 21°/14°
March 22°/16°
April 22°/16°
May 23°/17°
June 24°/18°
July 25°/19°
August 26°/20°
September 26°/20°
October 26°/20°
November 25°/18°
December 23°/16°
OASIS212 : Your Exclusive Camp on the World's Best Kitesurf Lagoon
OASIS212 is located shoreside of one of the world's best kitesurf lagoons, facing across the water towards the city of Dakhla. It's close enough to fly to and yet another world away from the crowds. Your home for the duration of your stay is situated on 160 000 m2 of beautiful coastal desert with the entirety of the beach as private access making it your own personal haven. You'll find your stay is like you're a world away.
Moroccan-Inspired Wooden Cottages, Spacious and Ideal for 4 People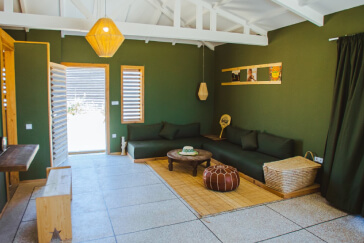 Constructed out of wood and finished using traditional Moroccan made furnishings, our cottages offer a natural warmth and charm. Each cottage is an unrivalled 60 sqm with accommodation for up to 4 people.
ECO-FRIENDLY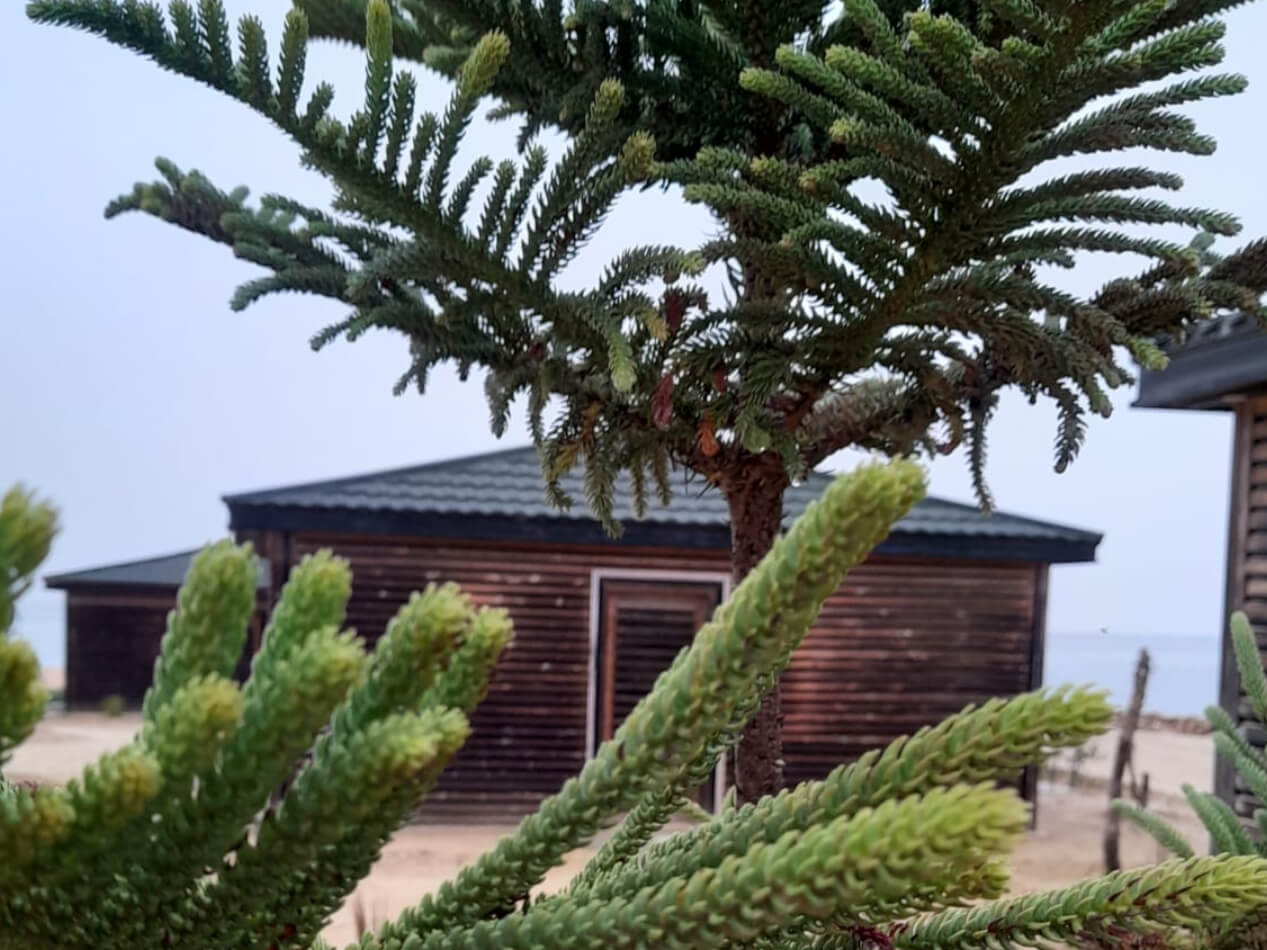 Here at OASIS212 we offer an ecological approach to hospitality, taking simple steps to ensure our guests have an amazing desert discovery year after year.

We aspire to protect the natural surrounding environment. Our aim is to work in harmony with the desert by harnessing its unlimited natural resources.