Savor Exceptional Cuisine in Dakhla
OASIS212 is a destination for passionate food lovers, offering a gastronomic tour of Morocco with its unrivalled gourmet restaurant and menu. Tantalise your taste buds with a modern take on authentic flavours cooked with passion and flare.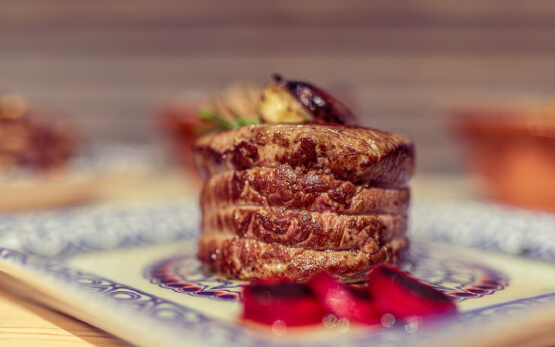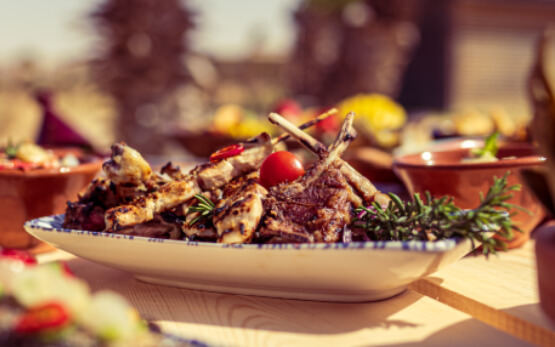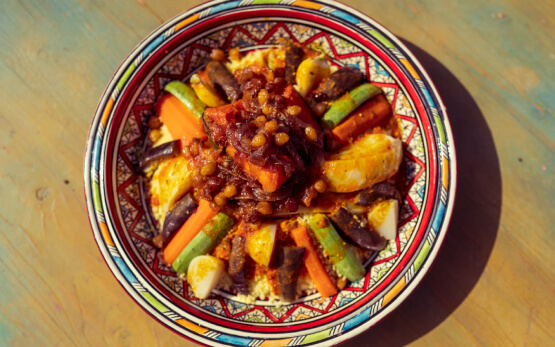 Discover new dishes and experience unique flavours that you'll be hard-pressed to find elsewhere in the region. Treat yourself to the opportunity to discover the authenticity of Moroccan cuisine that blends the use of local produce and world-famous spices to create divine, nutritional dishes that promote health and happiness. Let's be honest, we're all content after a fantastic tasting meal!

Our restaurant has an indoor seating capacity of 60 and an outside patio dining area for 80 where our guests can enjoy the magical alchemy of insatiable flavours with sweeping lagoon views and the sunset.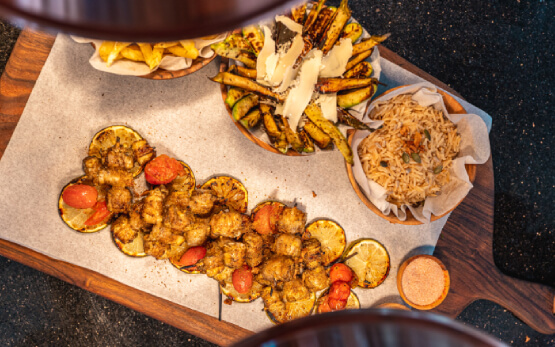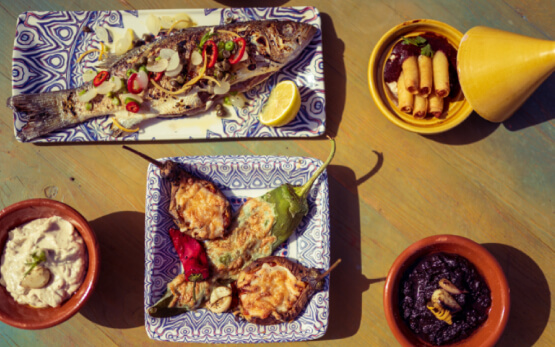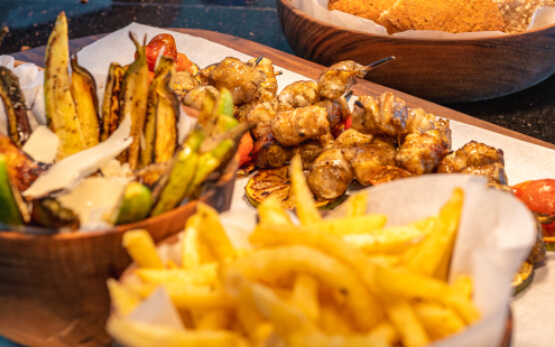 Guests are invited to immerse themselves in a truly unique culinary experience that will invigorate their taste buds and rejuvenate their mind, body, and soul…. Or simply sit under the stars and sip on a cup of traditional sweet mint tea while unwinding.

If fine dining seems a bit of a fuss or you're in a rush to get back out onto the water you can grab something a little more instant from our onsite "cafe josephine".

We are proud to serve our meals with our very own home-grown organic vegetables whenever possible depending on the seasons and what is available.